Skip to Content
Hospital Bed Rental Services in Houston, TX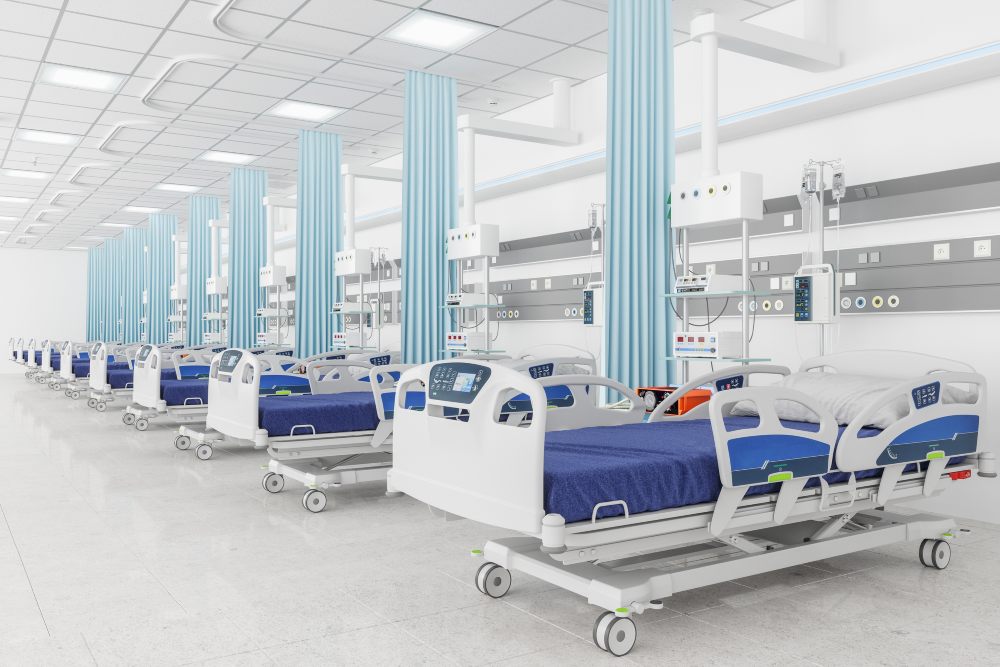 Renting Hospital Beds Has Never Been Easier
Discover Texas Medical Supply's top-tier hospital bed rental services in Houston, TX. At Texas Medical Supply, we understand the critical importance of a comfortable and supportive environment during recovery or extended care. Our hospital bed rentals are designed to provide patients and caregivers with the highest comfort, safety, and convenience. Explore our rental options today to experience superior comfort and support during your recovery journey.
Why Rent a Hospital Bed?
Renting a hospital bed can be practical and cost-effective for various situations. Whether you or a loved one are recovering from surgery, managing a chronic illness, or facing a temporary mobility challenge, hospital bed rentals offer numerous advantages. They provide a comfortable and adjustable sleeping surface, making finding a restful position that suits your specific needs easier. Hospital beds also come equipped with features like adjustable head and foot sections, side rails for safety, and the ability to raise or lower the bed's height, enhancing accessibility and convenience.
Choosing the Right Hospital Bed
Choosing the right hospital bed is crucial and can significantly impact your comfort and recovery. Several factors should guide your selection process. First, consider your specific medical needs and mobility requirements. Depending on your condition, you may need a basic hospital bed or a more advanced model with features like electric adjustments, side rails, or specialized pressure-relieving surfaces. Ensure that the bed's dimensions fit your space comfortably, and check weight capacity to accommodate your needs safely. Additionally, factor in ease of use, maintenance, and whether it meets any safety standards. Consulting with a healthcare professional or a medical equipment provider can be invaluable in finding the hospital bed that best suits your unique circumstances and promotes your well-being during recovery or extended care.
What Are the Benefits of Renting a Hospital Bed?
Renting a hospital bed offers numerous advantages, providing individuals with a flexible and practical solution for their healthcare needs. Here are five key benefits of opting to rent a hospital bed:
Cost-Effective Solution – Renting a hospital bed is a budget-friendly alternative to purchasing one.
Tailored to Specific Needs – Hospital bed rental options vary, offering a range of features and configurations.
Convenient and Temporary – Hospital bed rentals are ideal for temporary extended use, such as post-surgery recovery or rehabilitation. After your recovery period, you can return the bed without the hassle of storage or resale.
Accessibility and Safety – Many rental hospital beds come equipped with safety features like side rails and adjustable height, enhancing accessibility and reducing the risk of accidents or falls.
Quality and Maintenance – Reputable rental providers offer well-maintained and sanitized hospital beds that meet industry standards.
What Bed Features Are Deal Breakers?
It's advisable to understand the bed controls you require clearly. For instance, consider whether you need a bed with a remote control for adjusting the head and foot positions. Evaluate if you require additional support for entering and exiting the bed. Think about which features would assist your caregiver in offering optimal support, and identify any features that, while desirable, might not be essential. Keep in mind that your health condition and medical circumstances will determine the specific features you need.
Vital Safety Tips for Home Hospital Beds
Safety is paramount when using home hospital beds. Ensure the bed is placed on a stable surface and locked in position to prevent unintended movement. Use the bed's safety rails, if available, to prevent falls, and keep the bed at a suitable height for easy entry and exit. Regularly inspect the bed and its components for wear or damage and follow the manufacturer's guidelines for maintenance and operation. Additionally, educate caregivers and family members on the bed's controls and safety features to ensure proper use. Finally, maintain clear pathways around the bed to avoid tripping hazards and provide adequate lighting for nighttime use.
Contact Texas Medical Supply Today
Transform your home into a haven of comfort and care with Texas Medical Supply's hospital bed rental services in Houston, TX. We are dedicated to ensuring you or your loved one can rest and recover with peace of mind. Don't compromise on comfort during your recovery journey – take the next step towards enhanced well-being and contact us today.