Skip to Content
Medical Equipment Repair Service in Houston, TX
Excellent Service from Medical Equipment Repair Technicians
Texas Medical Supply is the top rental service for home medical equipment in the Houston area. To best serve our customers, we offer professional equipment repair services for all of our equipment. Our products are durable and reliable, but they're used every day – over time, wear and tear is only natural. If your equipment needs a bit of extra attention, we're proud to offer prompt, efficient repairs to get your medical equipment back up and running at peak performance.  Get in touch with us today to learn more about our medical equipment rentals and our repair services.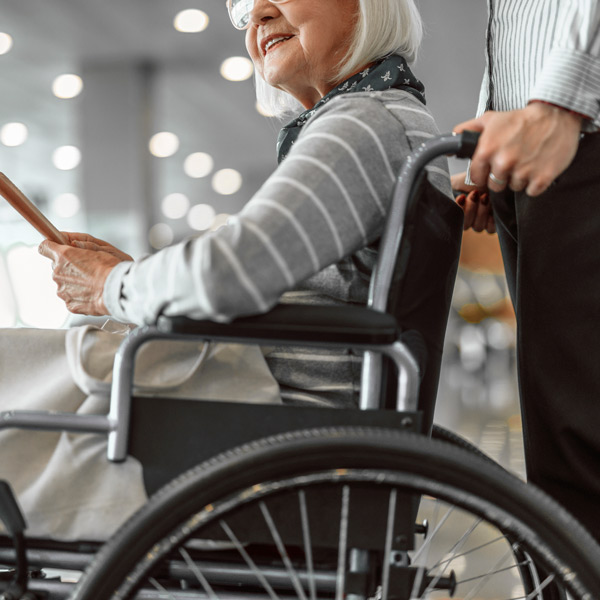 What Is Medical Equipment Repair?
Our medical equipment repair services are designed to address all issues that may arise with your rental from Texas Medical Supply. Many medical devices have lots of small parts that all must work together, and just one defective piece can keep the equipment from operating as it should. Our technicians have the expertise to identify the issue and provide the necessary repairs.
Top Medical Equipment Repair in Houston
There's no better resource for medical equipment repair in Houston than Texas Medical Supply. We know that your device is essential to your health, and we prioritize responding quickly and efficiently to any repairs that you need. We employ experienced technicians who understand the inner workings of all types of medical equipment, so no matter what issue arises, we can get your device back up and running in a timely manner.
Medical Equipment Maintenance and Repair
Just like any piece of machinery, medical equipment needs occasional maintenance to function at an optimal level. Our technicians can perform routine maintenance for your rental device, ensuring that it's running smoothly and safely for your use. We also provide full repairs when needed to keep your medical equipment working properly over time.
Types of Medical Equipment We Repair and Maintain
Our medical equipment repair technicians can fix any problem with any device we offer for rental. Our comprehensive expertise allows us to repair many types of medical equipment, such as:
Wheelchairs
Hospital beds
Hospital accessories
Walkers
Scooters
Ramps
Oxygen concentrators
CPAP machines
Prompt Repairs by a Team You Can Trust
Medical equipment is often a critical aspect of your recuperation. If your equipment stops working, it needs repairs or maintenance as soon as possible. That's why Texas Medical Supply offers lightning-fast medical equipment repair service. Our trustworthy technicians are always at your disposal when you need them most, and we provide quick repairs so you can get back to living your life in comfort.
Why Choose Texas Medical Supply?
With over 20 years of experience, Texas Medical Supply is the number one provider for medical equipment repair. Our staff genuinely cares about our clients, and it shows in our attention to detail. We're dedicated to providing the highest level of customer service – all on your schedule. With our team, you'll never have to wait for the equipment repairs you need to recover safely. Plus, we offer a wide range of additional services, including medical equipment rental, medical equipment delivery, and medical equipment assembly.
Contact Texas Medical Supply in Houston, TX
When it comes to fixing medical equipment, Texas Medical Supply is the name to trust. We are committed to helping you improve your quality of life, whether that means adjusting the alignment of a wheelchair or conducting routine maintenance on a CPAP machine. Contact us today to learn more.
Need A Wheelchair or Scooter? Rent One Today!